2024 PAEE Annual Conference: Reflecting Inward, Teaching Outward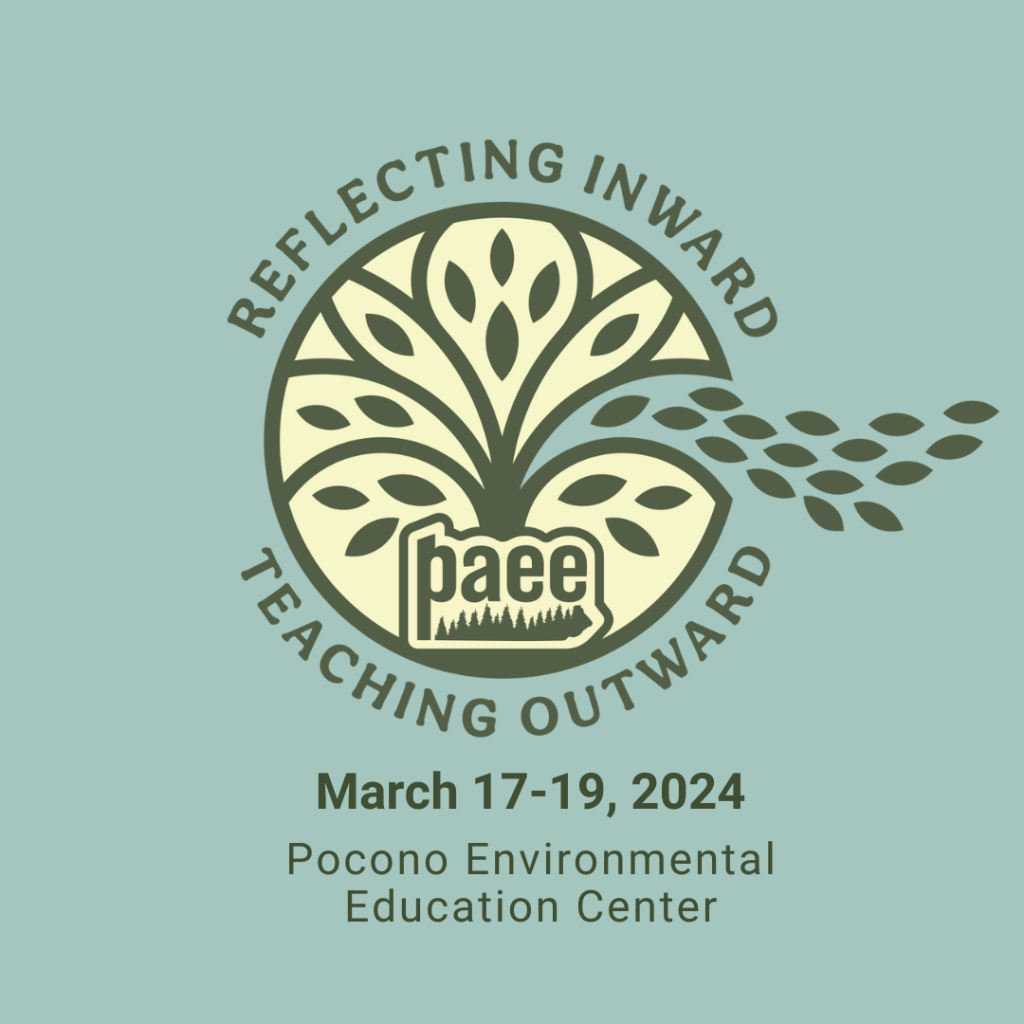 The PAEE Annual Conference is an opportunity to celebrate and grow in the fantastic environmental education field in Pennsylvania!
Schedule At A Glance (the order and the activities are subject to change)
​March 17 – Pre Conference workshops, Dinner for all, Evening Activities (socials, game night, movie night, networking)
March 18 – Breakfast, Conference Workshops, Lunch, Keynote Speaker, Dinner, Awards Ceremony, Annual Meeting, Evening Activities
March 19 – Breakfast, Conference Workshops, Lunch, Silent Auction Winners, Wrap Up Activity, Depart in Early Afternoon
The theme of this year's conference – Reflecting Inward, Teaching Outward – celebrates what makes PAEE so special: our ability as passionate environmental educators to promote change through resiliency, diversity, engagement, and self-care. Presentations should incorporate experiences and activities from community events, school programs, advocacy work, staff training, etc. Our tracks for this year are:
Mindfulness: Being in nature supports lowering our stress and well-being. Do you offer programming to help yourself, your team, or your students stay more focused and grounded? We would love to hear about your mindfulness programs and practices.
Back to Basics: Environmental Education is so often tasked with learning about big real-world problems and solutions. We want to hear about how you tackle some big topics with simple but effective programming.
Reconnecting: We would like to explore our relationship to the land, our heritage, our natural history, ourselves, and to each other.
Togetherness: We don't need to go at it alone. Share how your organization is working together with new partners, including those perhaps not traditionally included in the environmental education umbrella. What unique partnerships have been cultivated in your neck of the woods? Guests from partner organizations are welcome as co-presenters! ​
Click on a box for additional information