Conference Exhibitor Opportunities
One area every conference attendee looks forward to at the Annual PAEE Conferences is the Exhibitors Area, from nature-related art and educational materials to showcasing some of the fabulous EE programs from across the state. We are excited about new opportunities for attendees, presenters, and exhibitors.
The theme of this year's conference – Reflecting Inward, Teaching Outward – celebrates what makes PAEE so special: our ability as passionate environmental educators to promote change through resiliency, diversity, engagement, and self-care. Presentations should incorporate experiences and activities from community events, school programs, advocacy work, staff training, etc.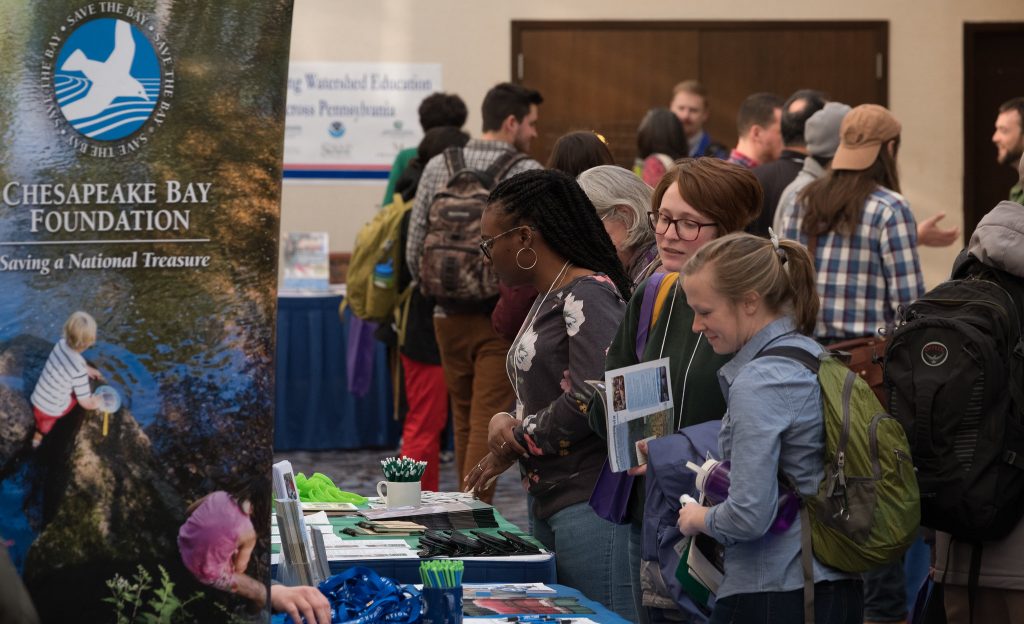 We are excited to be back in person for the 2023 Conference and are looking forward to vendors and exhibitors from all over the state being able to showcase their work and talent. We have 3 types of Exhibitors – For Profit ($100), Non Profit/Artisan ($50), and Virtual ($25). Spaces are limited so we are requesting that all in-person exhibitors are available at their tables during the designated exhibit hall times. (Specific times will be shared as we get more information on how sessions will be scheduled.) Can't make it to the Poconos this year? Sign up to be a virtual exhibitor for $25. We will share your information on our website, program guide, and social media feeds. 
You can register and pay online or you can download the form and pay by check. Once your registration is complete someone from the conference committee will be in touch with additional information.