The deadline to sponsor the 2024 Conference is January 12, 2024.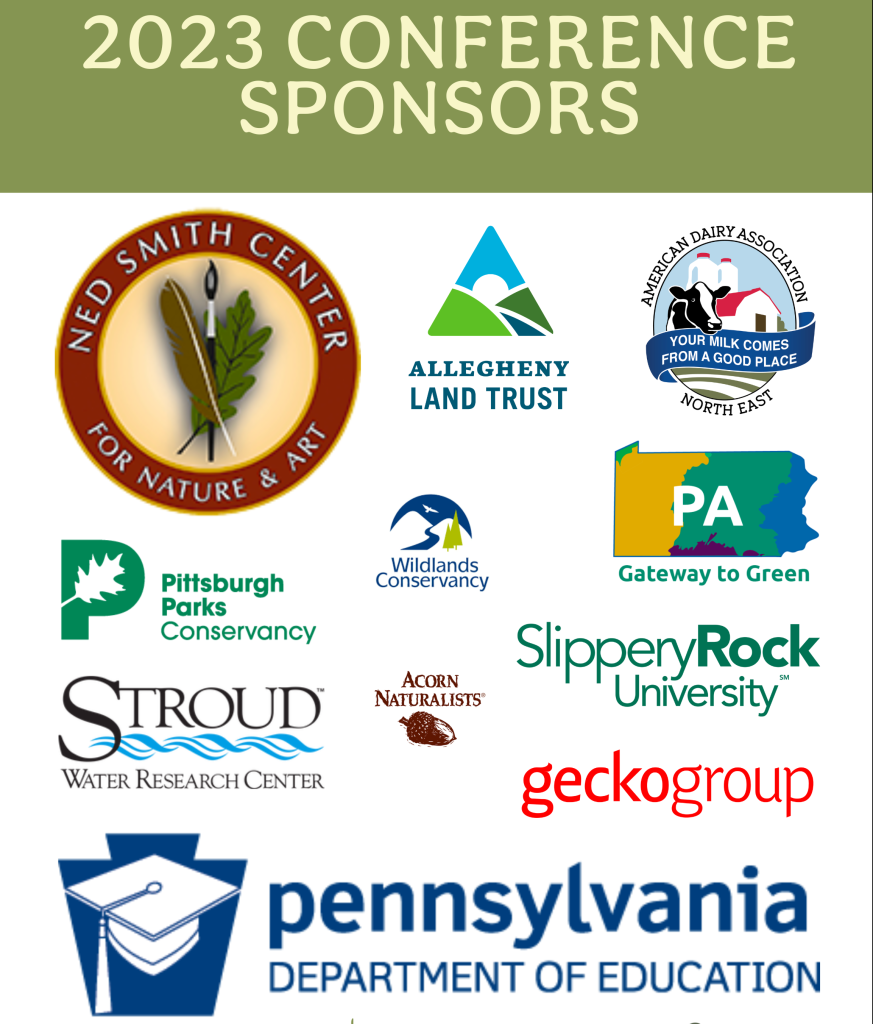 We are excited about opportunities for attendees, presenters, and exhibitors, at the Pocono Environmental Education Center March 17-19, 2024! 
Do you want to reach a wide audience of environmental education leaders and practitioners? See below for sponsorship opportunities that will fit your interests and achieve your objectives. Thank you for supporting environmental education in Pennsylvania! The deadline to sponsor this event is January 12, 2024.
For more information about sponsorship opportunities, please contact:
Steve Wasiesky
Environmental Education Coordinator
Millcreek Township School District / Asbury Woods
(814) 836 – 6185
wasiesky@mtsd.org
Sponsorship Levels and Benefits
Keynote sponsor ($2500):
Free conference registration for 6 individuals (lodging not included)
Free exhibitor table space
½ page ad with the Conference Program distributed to each attendee
Ability to introduce the keynote speaker OR give 2-3 mins of remarks about your organization
Your logo on the PAEE conference website with a link to your website
Acknowledgement in the conference program
Social media recognition
Sponsor of one of PAEE's monthly professional development webinars
Free PAEE Organization Membership (Forest Membership Level $120)
Gold sponsor ($1500):
Free conference registration for 3 individuals (lodging not included)
Free exhibitor table space
½ page ad with the Conference Program distributed to each attendee
Your logo on the PAEE conference website with a link to your website
Acknowledgement in the conference program
Social media recognition
Free PAEE Organization Membership (Forest Membership Level $120)
Silver sponsor ($500):
Free conference registration for 1 individual (lodging not included)
1/4 page ad with the Conference Program distributed to each attendee
Your logo on the PAEE conference website with a link to your website
Acknowledgement in the conference program
Social media recognition
Awards sponsor ($250):
Company or organization name announced as a sponsor at the beginning of the awards ceremony
1/4 page ad with the Conference Program distributed to each attendee
Your logo on the PAEE conference website with a link to your website
Acknowledgement in the conference program
Social media recognition