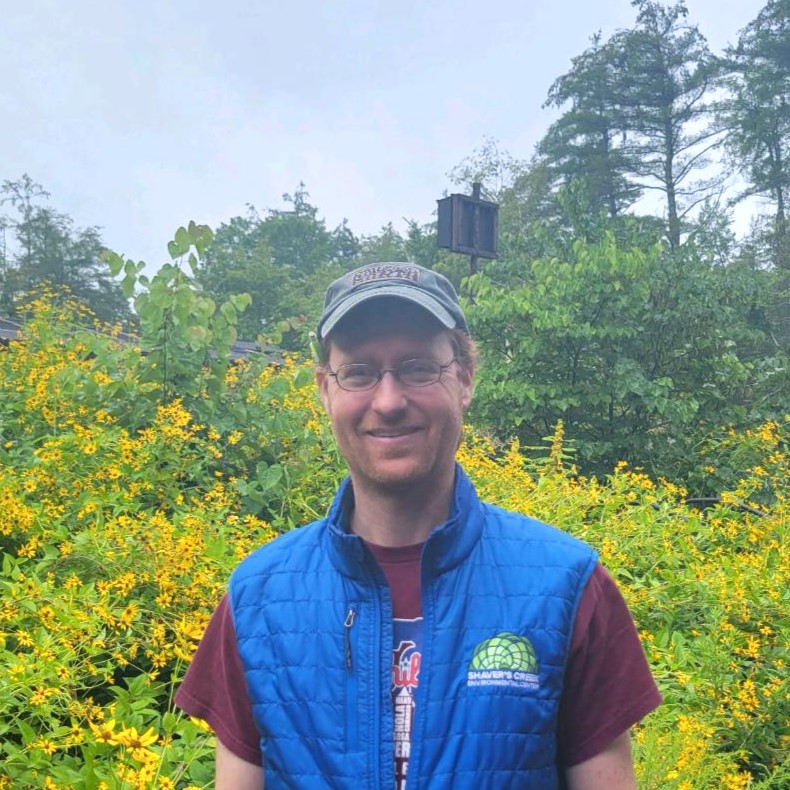 Matt Marsden works at Shaver's Creek Environmental Center at Penn State University with Outdoor School and Summer Camp programs. He has a B.S. from PSU in Recreation, Park, and Tourism Management with a focus in Environmental Interpretation, and also an M.S. in Park and Resource Management through Slippery Rock University. He is excited to help advance the mission of PAEE!
President Elect
Julie Travaglini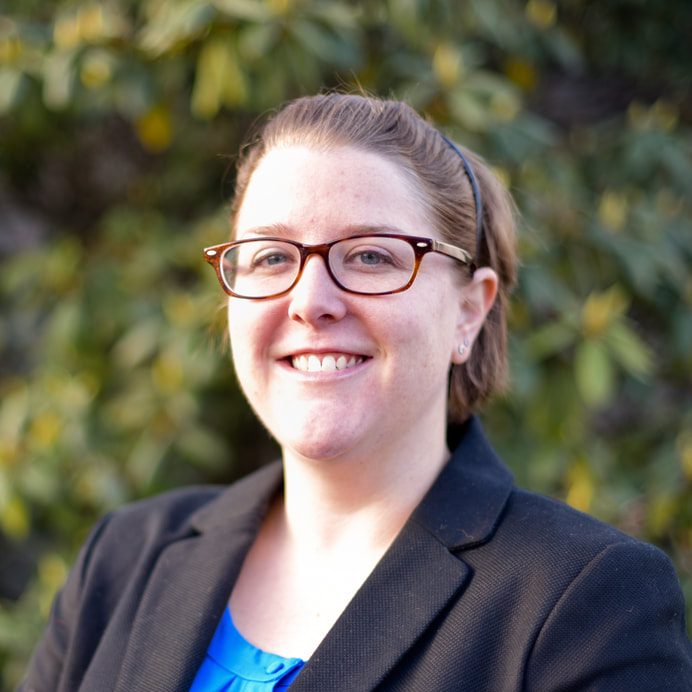 Julie is the Senior Director of Education and Curriculum for Allegheny Land Trust. With more than 15 years in the field, she has been honored with multiple awards, spoken at national and international conferences and been a guest on many podcast promoting environmental education. Aside from her leadership roles with ALT and PAEE, she also serves on the board of directors for the Western PA Mushroom Club, Beverly's Birthdays and Wild Ones. She recently self-published a children's book called Super Skills of Backyard Bugs, which is available on Amazon.
Past President
Jessica Kester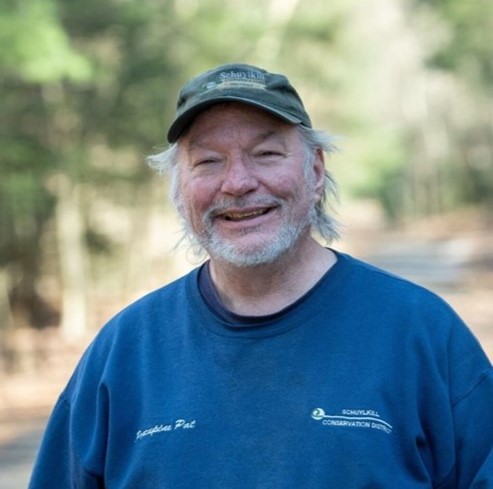 ​Patrick McKinney is the Environmental Education Coordinator for the Schuylkill Conservation District and and serves as Treasurer for PAEE. Pat has worked for almost 30 years to implement educational programing in Schuylkill County about a wide variety of topics. He has received the Outstanding Environmental Educator of the Year Award, and the Sandy Cochran Award from the PA Forestry Association. Pat is active in many local and state-wide organizations and has worked to maintain environmental education as a priority in Pennsylvania.
Secretary
Sara Klingensmith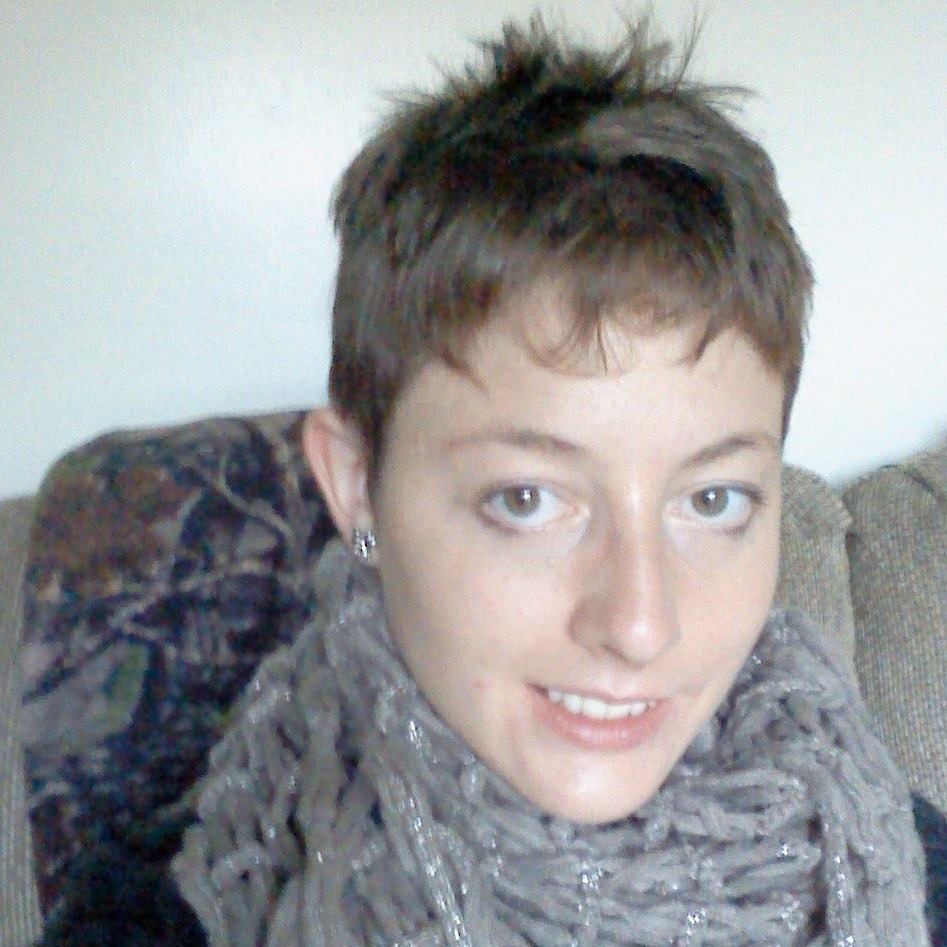 Sara is an Environmental Educator for Allegheny Land Trust. She has over 6 years of experience volunteering and working for non-profit environmental education organizations. She holds a B.S. in Wildlife Biology from the University of Alaska Fairbanks. She considers herself a life-long learner and is always happy to help others understand and appreciate the natural world. Sara also serves as the Photography Chair for the Western Pennsylvania Mushroom Club and helps teach ecology courses for the PA Master Naturalists.
Membership Director
Sonia Jaiswal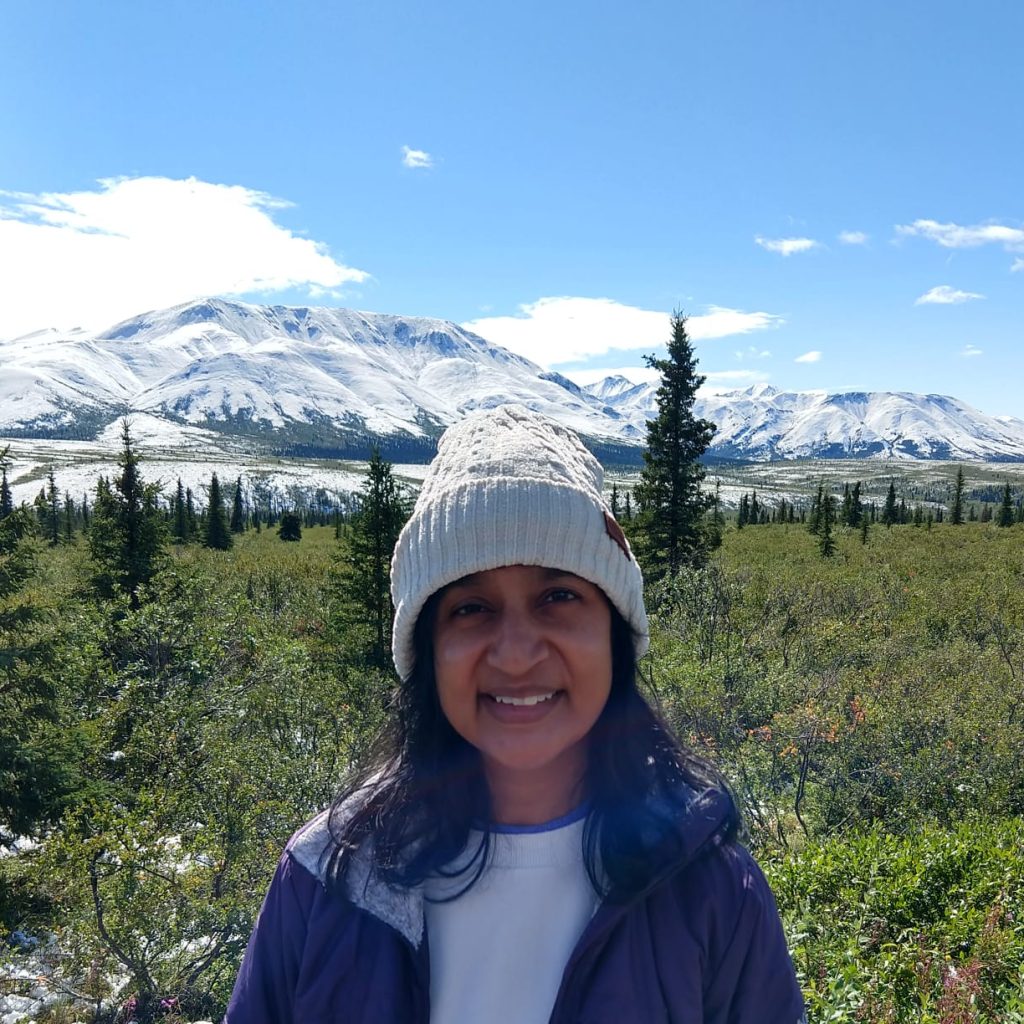 Sonia is an adjunct instructor at Point Park University. Sonia holds a B.S. in Environmental Studies from the University of Hertfordshire and a M.S. in Environmental Science with an Environmental Management specialization from Oklahoma State University. Sonia is currently pursuing a Doctor in Education from the University of Pittsburgh focusing on social justice and equity in STEM and investigating the lack of diversity in environmental science. Sonia is actively involved in the Cranberry Area Diversity Network to develop and implement initiatives that promote diversity, equity, inclusion, and belonging. In her spare time, she is an avid traveler with a special interest in visiting national parks.
Development Director
Mike Zewe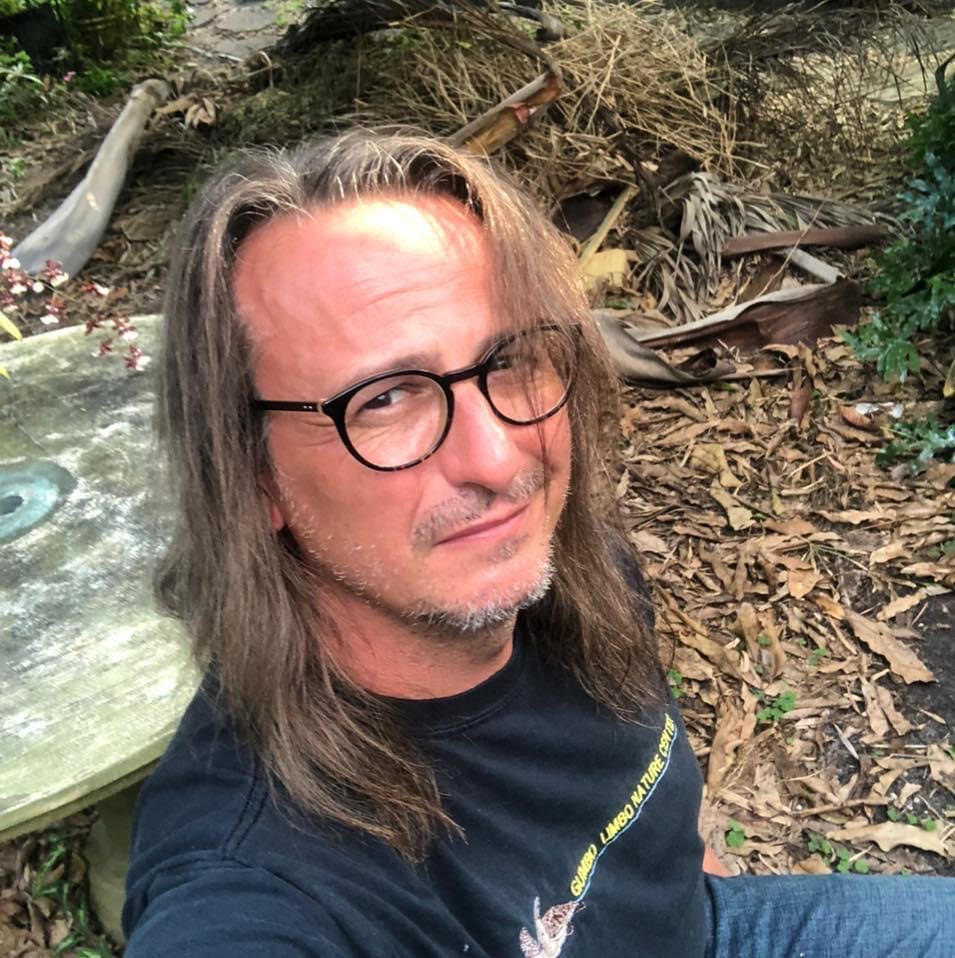 Mike is a lifelong naturalist. He is a Certified Fund Raising Executive (CFRE) with two decades of nonprofit development experience. He holds an Environmental Studies M.S. from Point Park University and an Organizational Leadership M.A. focusing on Diversity, Inclusion, and Equity (DEI). Mike initiated and managed a campaign to build a sea turtle rehabilitation facility in Boca Raton, Florida. He is a backyard beekeeper and grows a large perennial pollinator garden. He volunteers through guest lecturing in universities, coordinating fundraising events for the local county park, and leading nature hikes for friends, neighbors, and community members along the Rachel Carson Trail.
Public Relations Director
Jean Keene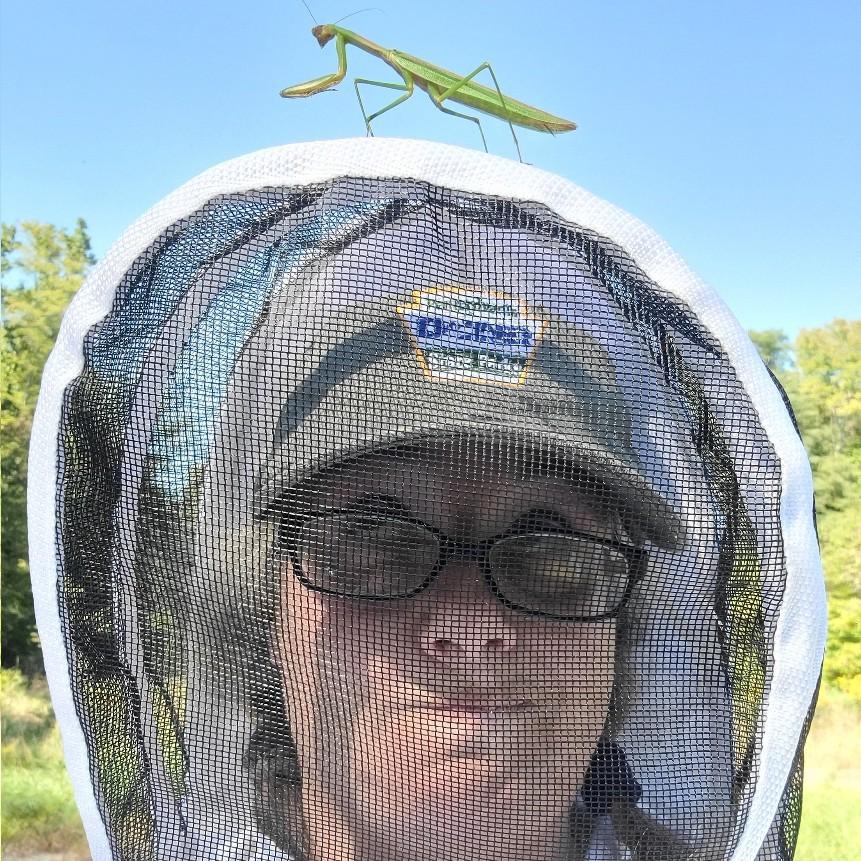 Working in EE since 2003, Jean has worked with several well-known organizations such as Western Pennsylvania Conservancy, and Winnie Palmer Nature Reserve. She recently worked from 2017 to 2022 as an environmental educator at Keystone State Park before taking her career in a different direction. Today, Jean works with the Pennsylvania DEP's Bureau of Abandoned Mine Reclamation. Jean holds a B.S. in environmental science and policy from the University of South Florida and a M.S. in environmental studies from Point Park University. In her spare time, she enjoys kayaking, paddleboarding, hiking, foraging, medieval re-enactment, crocheting, and spending time with her family.
Member At Large
Jen Schnakenberg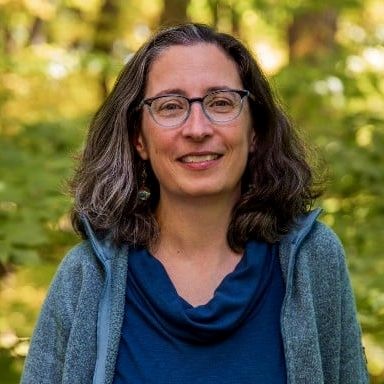 Jen Schnakenberg is Assistant Director of Education at the Pittsburgh Parks Conservancy. She connects the Parks Conservancy's education department, local schools, and other environmental education organizations while also managing projects and teaching in the field. Jen holds bachelor's degrees in psychology and biology from the University of Pittsburgh. In all her work, she focuses on producing developmentally appropriate programs that increase understanding of our reliance on natural systems and help students acquire skills to continue learning about the world and sharing in its care.
Member At Large
Alexis Blake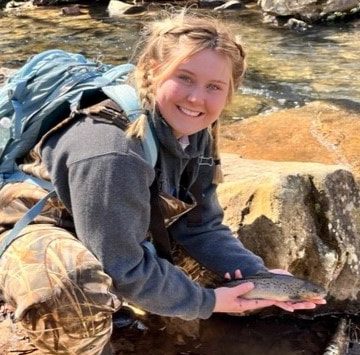 Alexis has always been interested in the environment. She would follow her Dad to streams to fish, sparking and interest in the Great Outdoors! She pursued 2 degrees at California University of PA in Wildlife and Fisheries and Parks and Recreation. After graduation, she went all over the country following amazing internships and employment, growing her passion for teaching people about the environment. Alexis is a strong believer in teaching our young about the environment because they are our future, she is an outdoorsman and gardener and is currently working as the Watershed Specialist for Washington County Conservation District.
Student Liaison
Kaitlyn Royal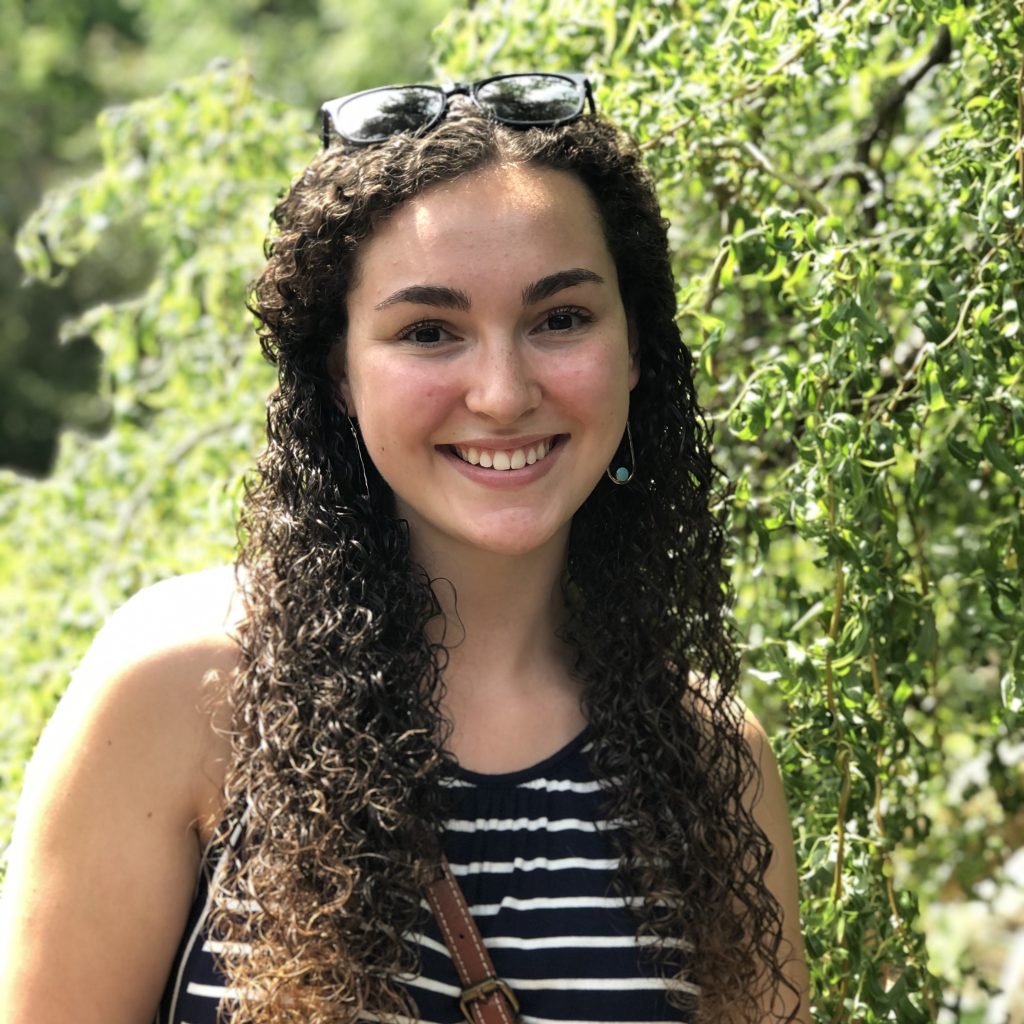 Kaitlyn Royal is an undergraduate student at Allegheny College with a Biology and Environmental Science/Sustainability double major and a minor in Education. In addition to her studies, Kaitlyn works at Creek Connections, a watershed-based educational outreach program at Allegheny College, to provide environmental education to local middle and high schools. She is also an organizing member of 4th Graders as Scientists, which invites 4th graders from the local school district to come on campus to participate in hands-on science activities. In her free time, she enjoys kayaking down French Creek and being surrounded by family and friends!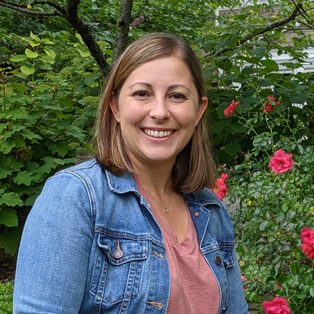 Sarah Bennett is the Director of Education & Community Programs at Asbury Woods Partnership. Asbury Woods is a nature center and trail system situated on 216 acres Millcreek Township, PA. They host over 20,000 people each year through nature-based programs and events. Prior to her work at Asbury Woods, Sarah was a campaign manager at PennFuture, and was sustainability officer, department chair, and senior lecturer of Biology at Mercyhurst University. She is a lifelong resident of the Great Lakes region; earning her B.S. and M.S. in Zoology at Michigan State University before moving to Erie. Sarah enjoys camping with her family, spending time with friends, reading, and playing soccer.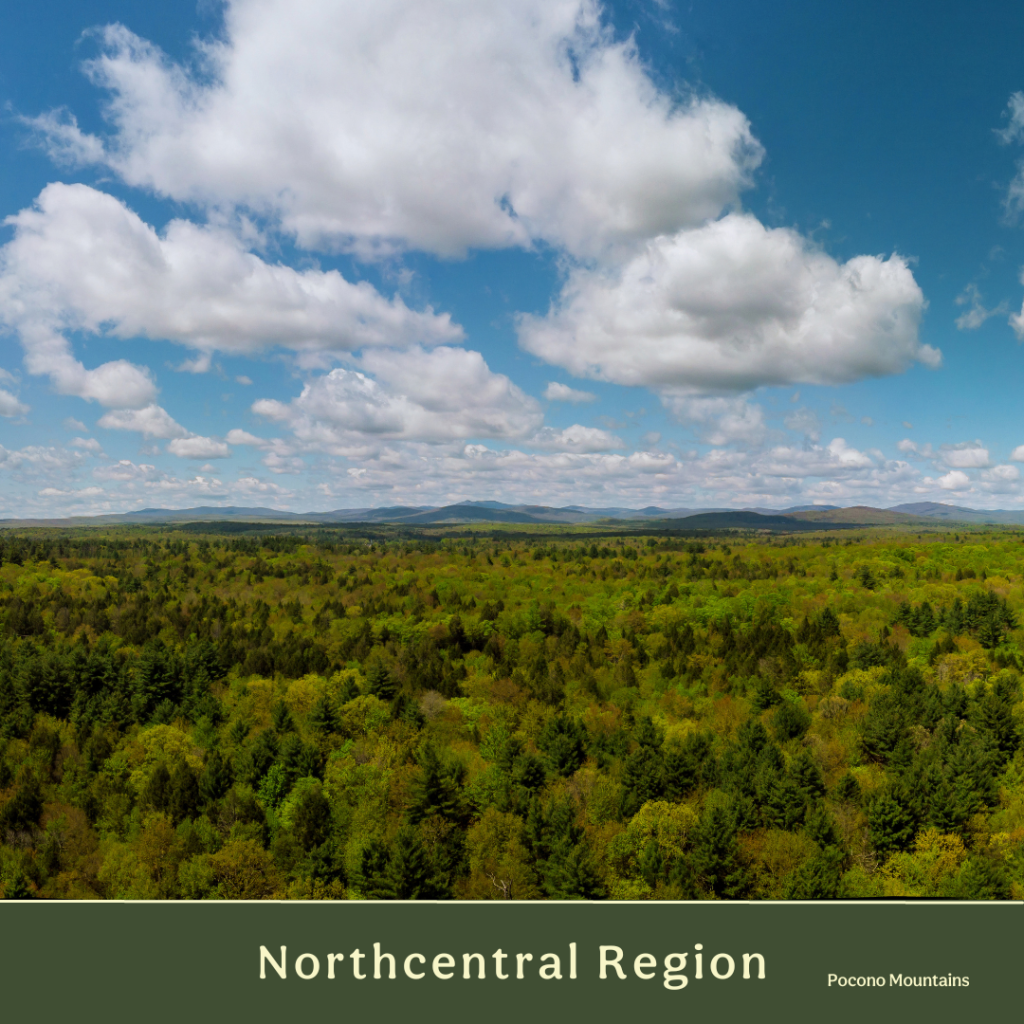 Northeast
Stephanie Sherman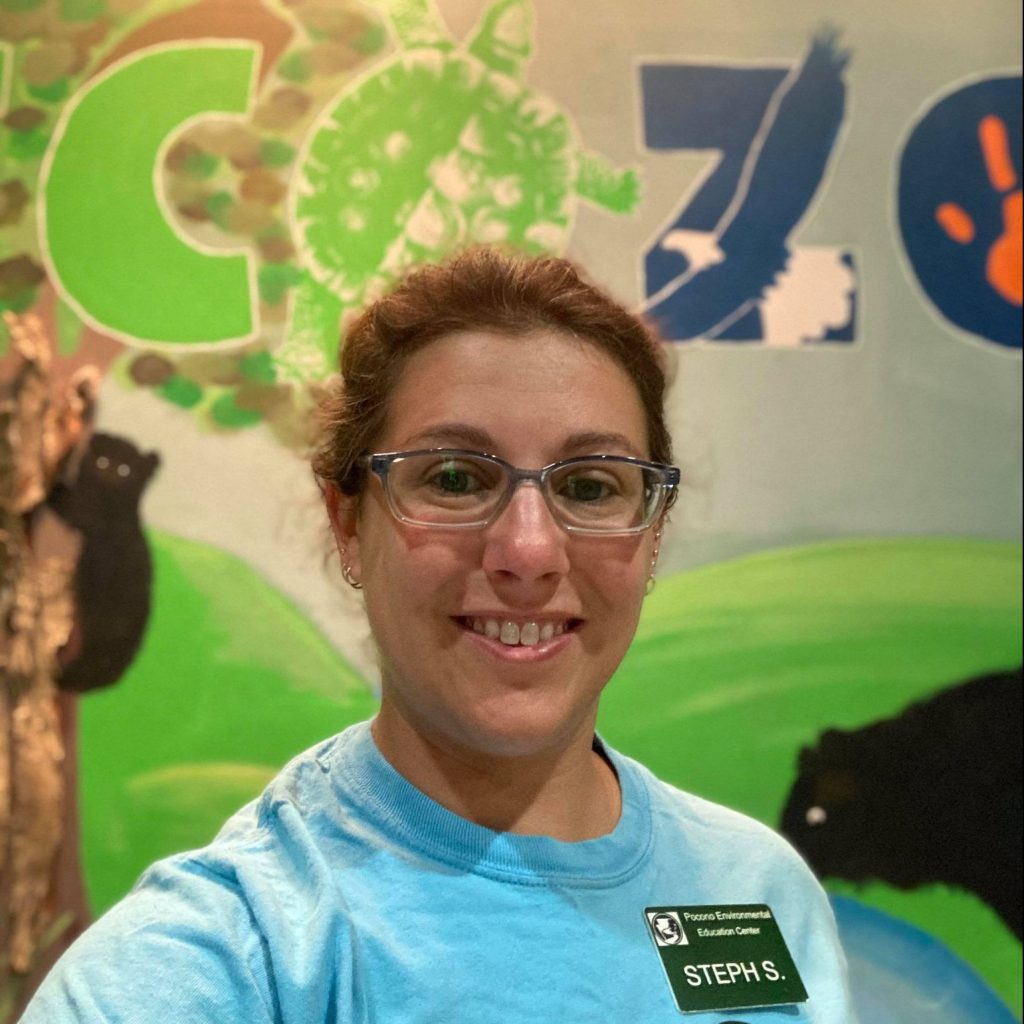 As the Director of Education at PEEC, Stephanie has been fulfilling her dream job of inspiring the next generation of environmental stewards. She started her career 15 years ago with Wildlands Conservancy, worked her way up from summer camp assistant to Naturalist, and earned her Bachelor's in Wildlife Management and Conservation from Delaware Valley University. She then went on to work as an AmeriCorps Conservation Specialist for the New Jersey School of Conservation (NJSOC) for residential school field trips. As a graduate student at NJSOC, Steph completed her Master's from Montclair State University concentrating in Environmental Education. She now enjoys living and working in the Poconos with endless opportunities for new hikes and river explorations.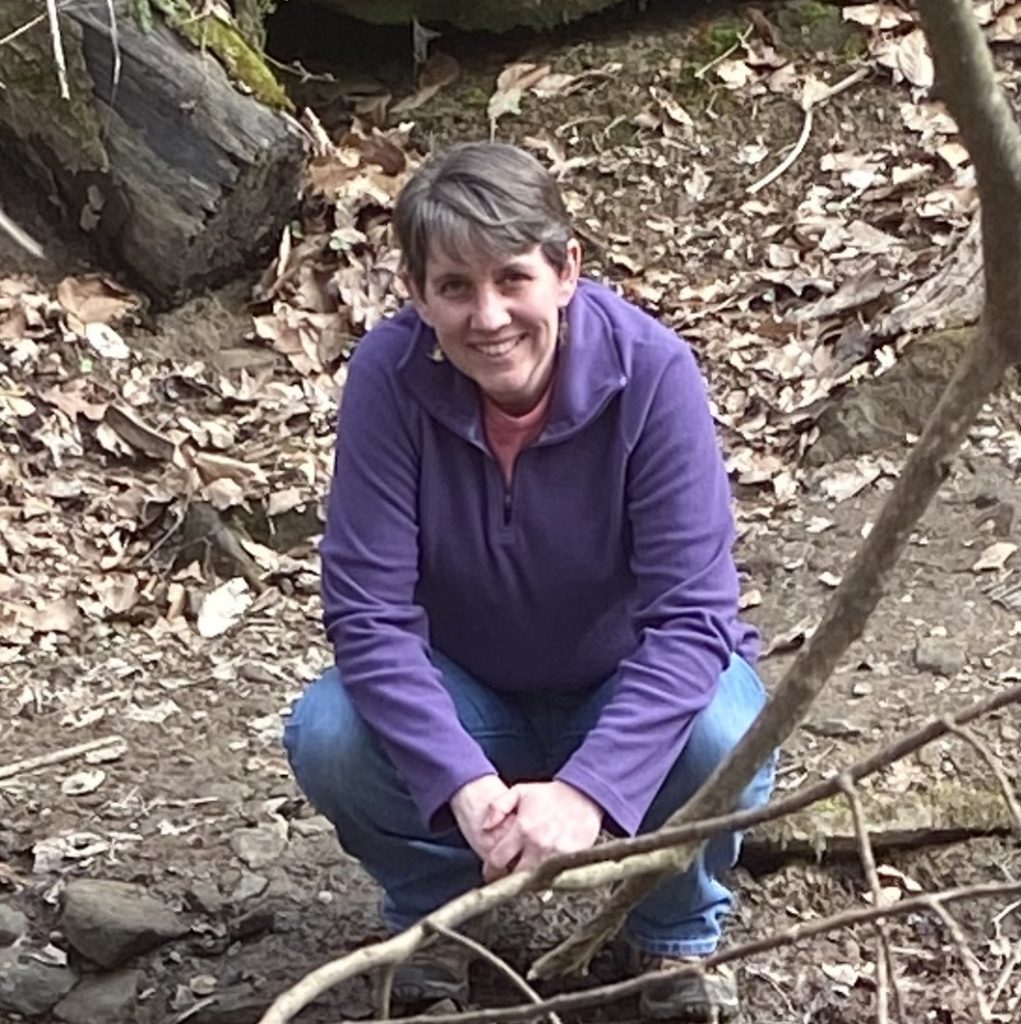 Susie Moffett is the Southwest Program Coordinator for Pa Master Naturalist and has spent nearly 15 years in the environmental education field.  She earned a BA in Biology from West Virginia University and a PhD in Human Genetics from the University of Pittsburgh.  While life has led her away from active research, Susie has a passion for science education and communication and works to inspire people to conserve the natural world.  Outside of work, she enjoys hiking, gardening, board games and turkey vultures.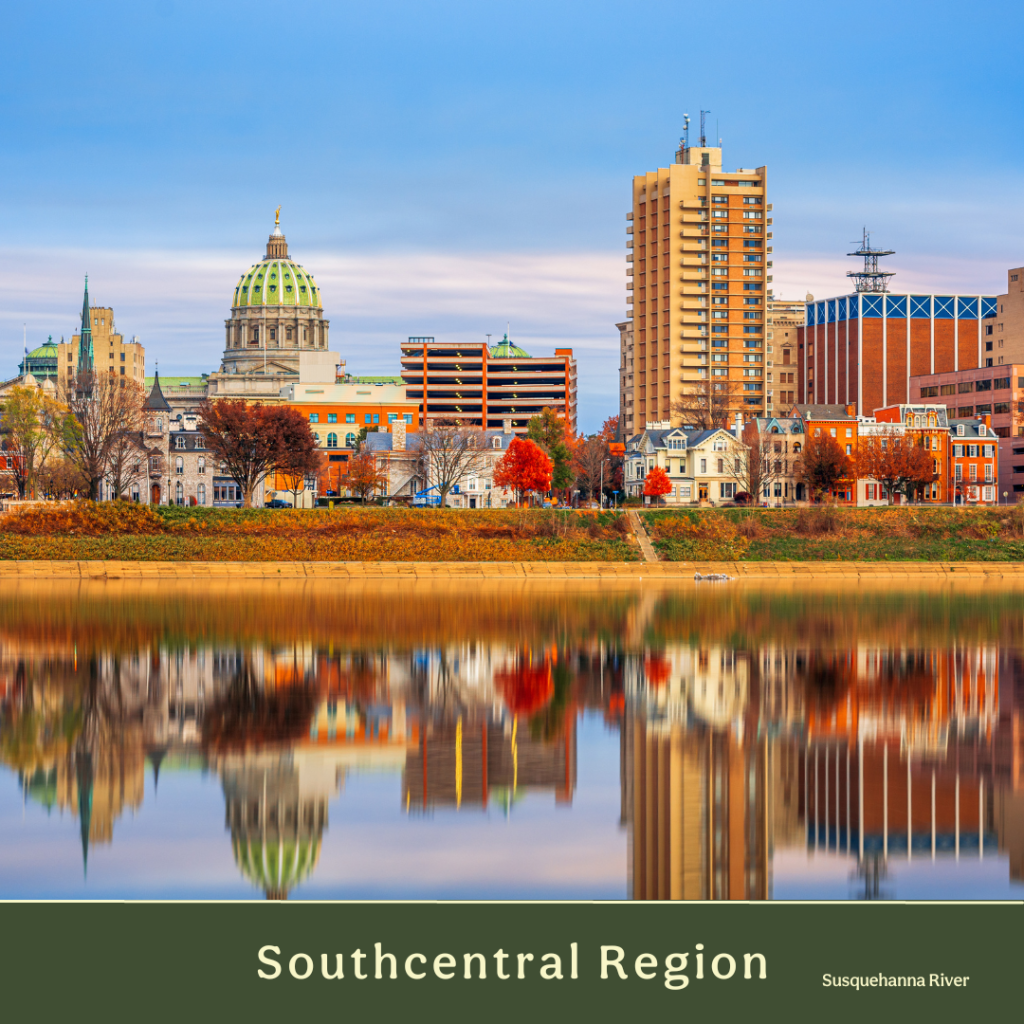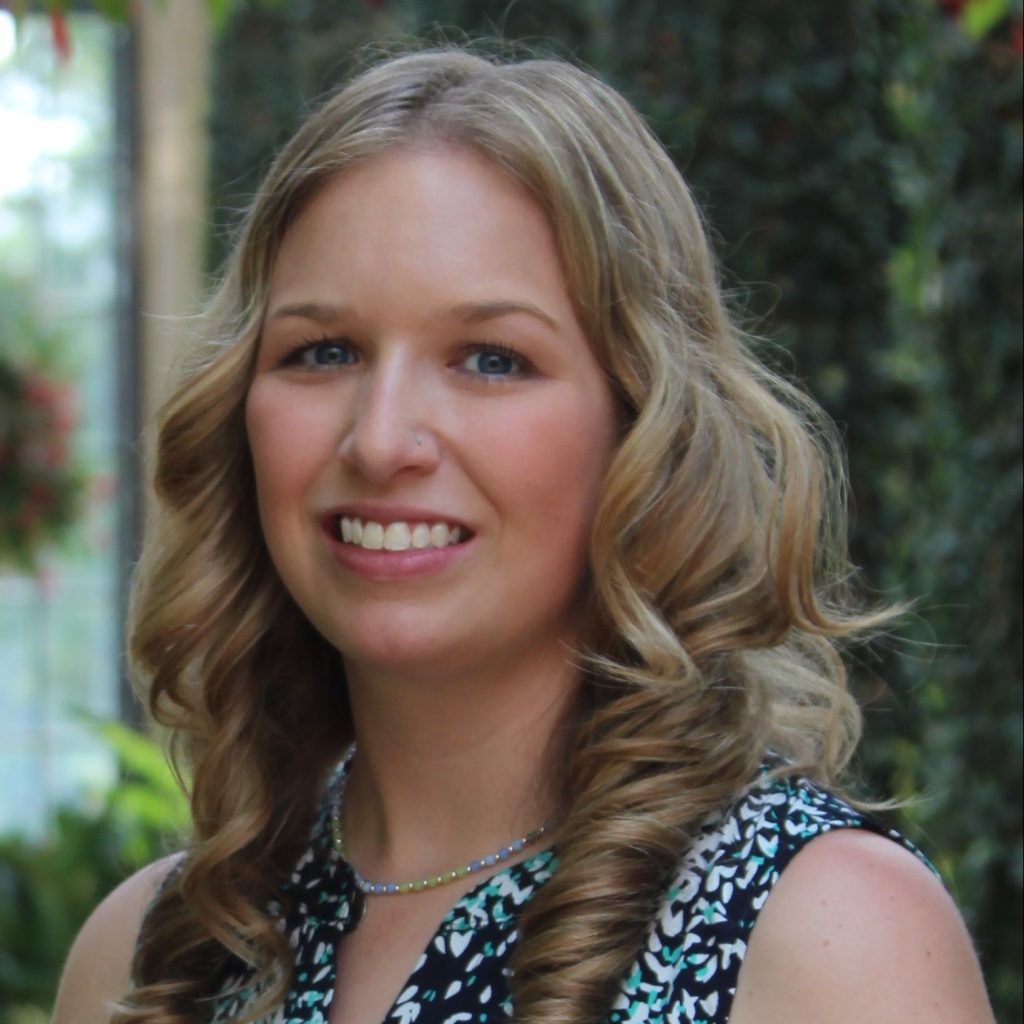 Heather Drzal is the Director of School and Youth Programs at Longwood Gardens. She earned a B.S in Biology from Delaware Valley University and an M.Ed in Agricultural and Extension Education from Penn State. Prior to Longwood, she was a high school agricultural education teacher and FFA advisor. Using her experiences from the classroom, she hopes to continue building opportunities at Longwood for PreK-12 students, teachers and families. Heather is an active committee member in other organizations. Outside of work she enjoys spending time with her family, gardening, reading, playing board games or doing puzzles and scrapbooking.