In Memoriam - Ruth Roperti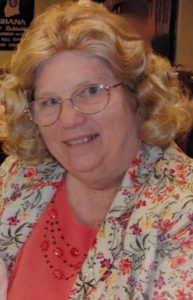 Ruth Alice (McConaughy) Roperti, 79, of North Sewickley Twp. was called home by Jesus on Friday September 22, 2023.
Ruth was born in Pittsburgh on January 23,1944, to the late Robert and Elenore (Campbell) McConaughy.
Ruth graduated from Beaver Falls High School (1962) and Geneva College (1966). Upon graduation, she began a 37-year career as an elementary teacher at various schools within the Riverside Beaver County School District. After retirement, Ruth dedicated her time to sharing her joy of nature with children. She worked tirelessly in partnership with Moraine Preservation Fund to establish a field-based environmental science program for local school districts. As a board president of the Pennsylvania Association of Environmental Educators (PAEE), she helped develop a curriculum to train and certify the next generation of educators. In 2017, she was honored with the PAEE Keystone Award for her service.
Ruth was an elementary classroom teacher for over 30 years. She was the teacher that was known as "the one who always had her kids outside". She knew what a difference being outside and learning in nature had on children. She loved watching students gain confidence and take on new roles with their peers just by being outside. She saw the difference in children firsthand and continued to fight to allow her teaching to happen outside whenever possible. She was an early advocate of nature education.

She loved Moraine State Park and was deeply involved with Moraine Preservation Fund. She developed a curriculum for wetland and water quality studies for visiting schools and was so excited to have students experience the water quality portion aboard a floating classroom pontoon boat, Nautical Nature. She helped the MPF summer interns learn how to share park information, Osprey Reintroduction program information, and nature knowledge during public cruises.

Her PAEE ripple effect started in the 1980s in Western PA and spread all across the state as she served as SW Region Director, President, and Conference Chair. She was one of the leading forces behind PAEE's EE Certification Program. We are grateful that she was one of the first people to be told that our EE Certification program was submitted to NAAEE for review for National Accreditation. We are honored to be a part of watching this program grow into what she strived for. She built relationships everywhere she went and helped to forge partnerships within our Mid-Atlantic group as well as at the National level. PAEE would not be the same organization without her influence and perseverance.
Ruth is survived by her devoted husband of 57 years, Lou Roperti, North Sewickley Twp; two children, Susan Roperti, New Bethlehem, PA and David (Alison) Roperti, York, PA; four grandchildren, Abby & Ella Butler, Anna & Nick Roperti and a sister, Jean McConaughy, Atlanta, GA.
In lieu of flowers, donations may be made to PAEE online or mailed to 
PAEE
c/o Schuylkill Conservation District
1206 Ag Center Drive
Pottsville, PA 17901
Share your memories with Ruth here