Diversity, Equity, and Inclusion
The PAEE DEI Committee is looking for new members! PAEE membership is not required to participate, and we welcome all individuals who are excited to explore issues related to Justice, Equity, Diversity, and Inclusion (JEDI) within the field of Environmental Education. As a part of this group, we will listen and learn from each other on the third Wednesday of every month on zoom. Our intent is to co-create goals for our group and to build this new community slowly together. Your input and sweat equity will be important in that process. 
​
As a group, we will focus broadly on:
Connecting with professional development opportunities for furthering our learning both within and beyond PAEE
Providing a space for convening around JEDI issues within EE
Standing with Black, Indigenous, and People of Color (BIPOC) environmental educators and environmental educators with marginalized identities in support and allyship
Identifying action strategies for intentionally integrating JEDI into the fabric PAEE and our organizations
If you are interested in being a part of this group please complete this Google Form and one of the committee members will be in touch. 
Moving forward, PAEE will prioritizing the following action steps in response: 
Form a permanent working committee to assess and address intersectional issues of justice, equity, diversity, and inclusion
Allocate budget funding for justice, equity, diversity, and inclusion in conferences and other programs for professional training facilitated by BIPOC Assess programs (e.g., conferences, scholarships, awards, nonformal EE certification) to make sure they are achieving goals related to justice, equity, diversity, and inclusion
Support our board and our members through professional development in examining white supremacy and privilege that manifests in outdoor spaces and public lands  
We invite our members to step up and join us as allies to join in this critical work by:
Share stories or resources related to how your organization is responding with us via social media or by contacting stacey@paee.net 
Attend upcoming conferences, webinars, workshops, and training related to DEI
Share any upcoming related professional development opportunities offered by different organizations with us via social media or by contacting stacey@paee.net
Hold us (and each other) accountable. You can contact stacey@paee.net
Identify where you are personally in your own learning, and take steps to advance in this area.
Serve on PAEE's Diversity, Equity, and Inclusion committee. Contact stacey@paee.net to be added.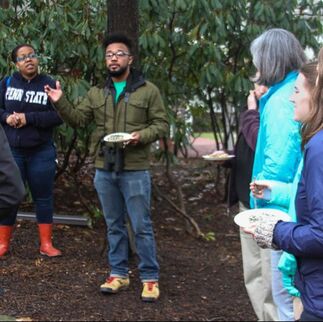 PAEE has been exploring ways to support programming for diverse audiences and promote diversity since at least 2008. Take a look at our history.