Prices for the 2024 PAEE Conference.
The deadline for registration will be February 18, 2024. 
Full Conference Member (on-site lodging) – $375
Full Conference NonMember (on-site lodging) – $425
Full Conference Member Commuter – $300
Full Conference Non-Member Commuter – $350
Commuter Monday (All Meals) – $200
Commuter Tuesday (All Meals) – $150
Scholarships are available and the deadline to apply for those is December 15, 2023.
Our conference team is working hard on reviewing all of the proposals that were submitted. We will have a schedule for you to view in the middle of November. Questions about the presentations? Contact Jen and she can help!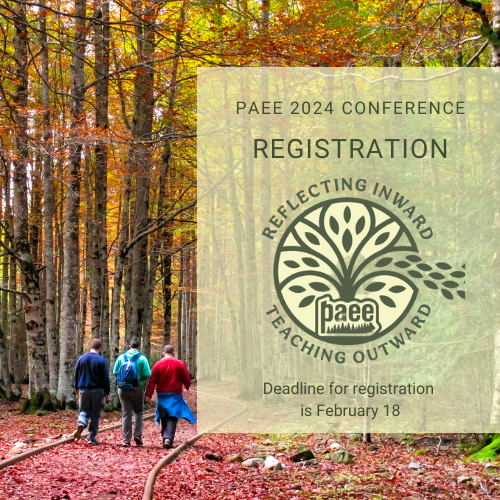 PEEC is beautiful facility in the Pocono region, thus some areas of campus require walking up and down hills for access. The main meeting hall and dining hall are on relatively flat ground and a short walk from parking, but some presentations will take place on other parts of campus. Limited car access to these sites is available for those with mobility issues.
Register Here! The Deadline for registration is February 18, 2024.
Full refund through February 18.
​From February 19 – March 2 refunds can be given minus a $50 deposit for commuters and a $100 deposit for those that have onsite lodging.
There will be no refunds after March 2.
What's Included with Registration?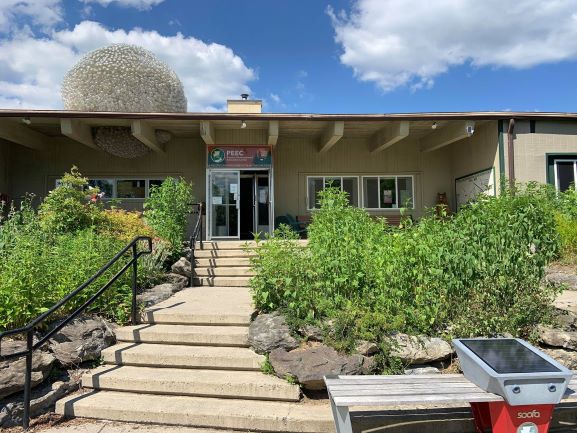 All registrants will receive:
Dinner on Sunday, March 17
Breakfast, Lunch and Dinner on Monday, March 18
Breakfast and Lunch on Tuesday, March 19
Registration for all conference sessions including awards ceremony, keynote speaker, lunchtime speaker and closing ceremony
If you choose to stay on site you will also receive
Lodging Sunday and Monday nights
Add ons (Additional Fees):
In the spirit of Reflecting Inward, Teaching Outward, we encourage you to plan your conference time as an opportunity to unplug and enjoy the natural surroundings and connection with colleagues. Wifi will be available at the main buildings, but not at the cabins and cell signal is spotty so please plan accordingly.
All on site lodging will be in shared rooms with shared bathrooms. You will be asked during the registration process who you would like to room with. No single rooms are available at this facility. If you need an individual room we have a block of rooms reserved at the Shawnee Inn and Golf Resort. If you choose off site lodging, you are responsible for that reservation, payment, etc. (You would register for the conference as a commuter).